WELCOME / Willkommen
Apartments-Galic in Omis, Croatia
Have a wonderfull vacation in our house, just 300m from the beautyful sandbeaches and only 800m from the city center. Shops, Restaurants, Bus-stop to Split, Bakery, Pizzeria and everything you need is close to our home, only 200-300m away... yet our house is located in a quiet sidestreet, away from the noisy main road. There are no stairs on the way from the house entrance to the Sandbeach.
Willkommen in Omis bei der Familie Galic. Unser Haus befindet sich am Rande von Omis, in unmittelbarer Nähe zum Sandstrand (350m) und unweit des Stadtzentrums (800m). Alles was Sie für den Alltag benötigen um Ihren Urlaub genießen zu können befindet sich in der Umgebung, bequem und fußläufig erreichbar. Der Weg vom Hauseingang zum Strand ist Stufenfrei.
Sandstrand / Sandbeach = 350m
Restaurant = 150m
Pizzeria = 150 m
Shopping center Studenac = 150m
Caffee = 150m
Bakery / Bäckerei = 150m
Bushaltestelle / Bus stop (SPLIT-MAKARSKA every 30 min.) = 150m
Apotheke / Pharmacy = 300m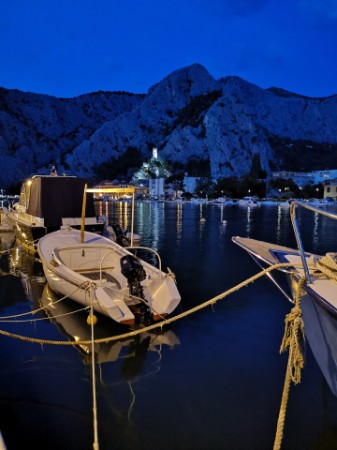 INFO & RESERVATION:
COVID-19 INFORMATION:
Passengers travelling to the Republic of Croatiafrom an EU / EEA member state
Passengers coming directly from the countries and / or regions of the European Union, i.e. countries and / or regions of the Schengen Area and Schengen associated countries, and who are currently in the so-called green list of the European Centre for Disease Prevention and Control, regardless of their citizenship, will be allowed entry into the Republic of Croatia under the same conditions as before the onset of the COVID-19 disease if they show no signs of disease and they have not been in close contact with an infected person.